I have a lot of Buyers asking me what's happening in the market right now. I touched upon it in my market update, but I wanted to expand on those thoughts for the Buyers who are wondering what's going on with the Vancouver Real Estate Market.
The market is… different than it has been recently. For the last two years, inventory has been incredibly low and buyer demand was quite high, which lead to multiple offers with every property and ever increasing prices. Take a look at this graph that details inventory number for East Van houses (in green), townhouses (in blue) and condos (in orange). Notice that inventory for houses is higher now than any other time before 2012, townhouse inventory is lower than it's been on average and condo inventory is quite a bit lower than it has been in the last few years.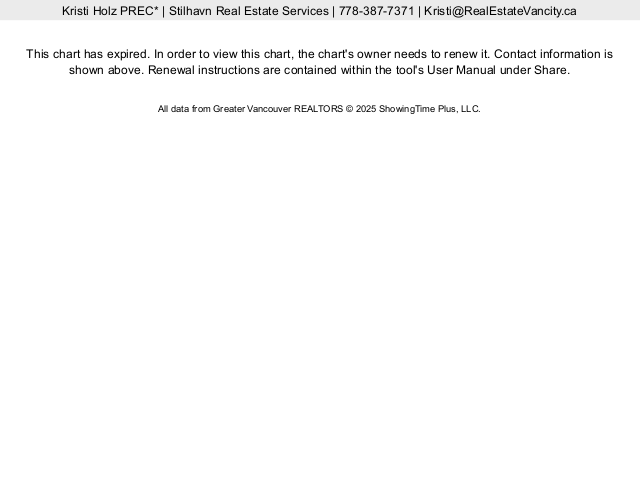 Also notice how quickly inventory can shoot up, and how quickly inventory can shoot down, with general patterns in the market (it's highest in the warmer months and lowest in the colder months).
Now take a look at the same graph reflecting average prices for East Van houses (in green), townhouses (in blue) and condos (in orange). Prices have continued to go up every year. They do tend to drop (slightly) over the colder months, though that drop is not enough to wipe out the increase we saw over the year prior.
Going back to the current Real Estate Market… after the 15% foreigners tax was implemented in August, and after some more changes to mortgage applications, we've seen the market slow down to a normal/balanced real estate market, though there are some differences between types of property and neighbourhoods.
The East Vancouver Detached House market has changed the most (which is of no surprise given that it's the most expensive) though neighbourhood makes a big difference. Grandview-Commercial Drive and Hastings East show a Sales to Active Ratio at 15% or above (which is technically still a Seller's market) whereas most other neighbourhoods are around 7-10% (a Buyer's market). The townhouse market is showing a Sales to Active ratio of 33% so it's pretty strong in just about every East Van neighbourhood, and the condo market in East Van is also very strong with a 43% Sales to Active ratio. These numbers are a big change from the peak of the market, when the Sales to Active ratios were 50% for houses, 119% for townhouses and 91% for condos.
What does this change mean for current Buyers?
Well, inventory is going up so you'll have more to choose from, competition is going down so you'll be able to negotiate with the Seller, and you'll have time for proper due diligence (mortgage approval, inspection and time to get all your questions answered). Sounds good to me!
Keep in mind that the new mortgage changes only affect Buyers with less than 20% down, and if a Buyer isn't able to afford anything due to the inability to qualify at a higher interest rate, now is not their time. There will be some other Buyers who can now afford less than what they were previously able too, but that's what will keep the lower end of the market active.
Will the market continue to drop? I, personally, don't think so. Though we are seeing some Sellers drop their price or take lower offers, this is a reflection of the fact that the highest prices we saw this year were slightly inflated due to the demand, and now that the dust has cleared, prices are starting to settle into a range that's reasonable based on the trends in the market.
Let's face it, Vancouver Real Estate is expensive, and it won't drop significantly in price thanks to the continued demand. Many foreign Buyers have left the market, but there are still a number of residents looking to buy and baby boomers looking to sell and move down, in addition to redistributing their wealth to their kids who need the extra boost to get into the market. There is talk of an interest rate increase, but upon consultation with mortgage brokers, my team members and my own clients, most Buyers are in a decent position should interest rates increase. Many either had a significant down payment or bought under their means so they can handle an increase to the rates. I likely only have 2 clients who bought in the last 3 years who are on the fault line of an interest rate increase.
Otherwise, confident, serious Buyers are embracing this opportunity to enter the market and start building equity in their new home. These Buyers perceive value in property when prices are soft and are buying for the long term, taking into account short term and long term price trends. You might reap the benefits of a "deal" if you find a Seller who needs to sell, but the only way to find out how much someone wants to sell is to start submitting aggressive offers!
For anyone currently renting, now is the time to look seriously about getting into the real estate market so you can start building equity rather than helping someone else build theirs.
For anyone currently looking to "move up", buying and selling in the same market negates any market changes since any slight drop you'll experience on your sale (at least compared to what you could've gotten in the Spring) you'll experience the same benefit when you go to buy. And in general, the more expensive the property, the bigger the price adjustment, so it would work out in your favour.
As we get close to Christmas, we will see Sellers pull their listing with plans to re-list in the New Year, though there will always be exceptions, so keep looking!
If you need any more of an idea of what we think about this market… one member of our team recently bought a condo, another member of our team is looking to sell and "move up" and another member of our team is looking to get in the market. We, successful realtors, see the benefits in this market, do you?